BY MARTIN MONCAYO FROM THE ECOMMERCE UNDERDOG
WHO IS THIS POST FOR?
If you're an online entrepreneur selling your own services online or an affiliate marketer promoting other people's products and you are currently struggling to get high-quality leads and sales, what you are about to read is going to help you a lot.
In this blog, I want to share with you a blueprint to create a high converting sales process, which consists of 3 simple phases.
SIMPLE WORKS
A very common mistake online entrepreneurs make, especially when starting out, is making simple things complicated.
No matter if they want to sell their own services online or become affiliates… something I have learned over the past 3 years is that.
The simplest processes out there are the ones that are the most effective, the ones that get the best results, and more importantly the ones that are the more profitable.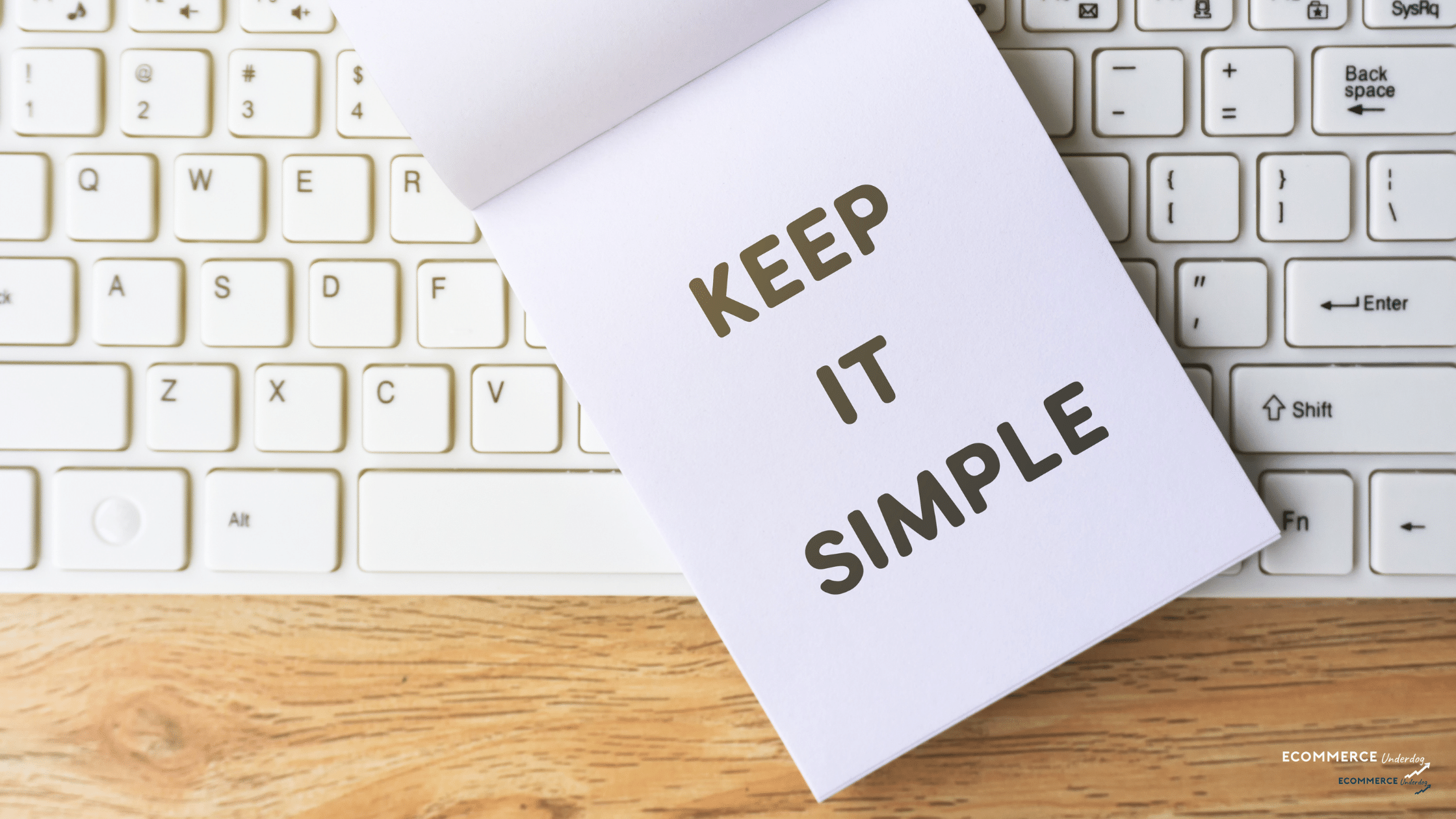 When you are just starting out or when you are lost in your online journey and don't know what to do next…
You need to stop for a moment, think, and have a high-level view of everything you have been doing so far and also where you want to go.
Once you have that clear, it's time for you to create a plan and process that helps you get the results you want, without overcomplicating things.
That's why in this email, I want to share with you a simple 3 step blueprint for a successful sales process that you can model and implement right away.
Build your own sales process fast in WordPress with this amazing tool!
THIS SIMPLE SALES PROCESS HAS 3 PHASES:
1. Landing page:
Here is where you are going to collect leads.
You will need to create a lead magnet that is specifically made for your ideal customer and that encourages them to take action.
2. Thank You Page:
After you have collected the information from your prospects and give them your lead magnet, it's time for you to tell them what are the next steps.
You can do this with a quick video or some text.
After doing it is your duty to continue following up with your prospects via email, sharing tons of value, and also making offers from time to time.
3. Sales Page:
Here is where you are going to schedule appointments and make sales from your potential customers.
After you have given something of value and build a trust relationship with your ideal customers, it's time to give them a chance to work with you at a higher level.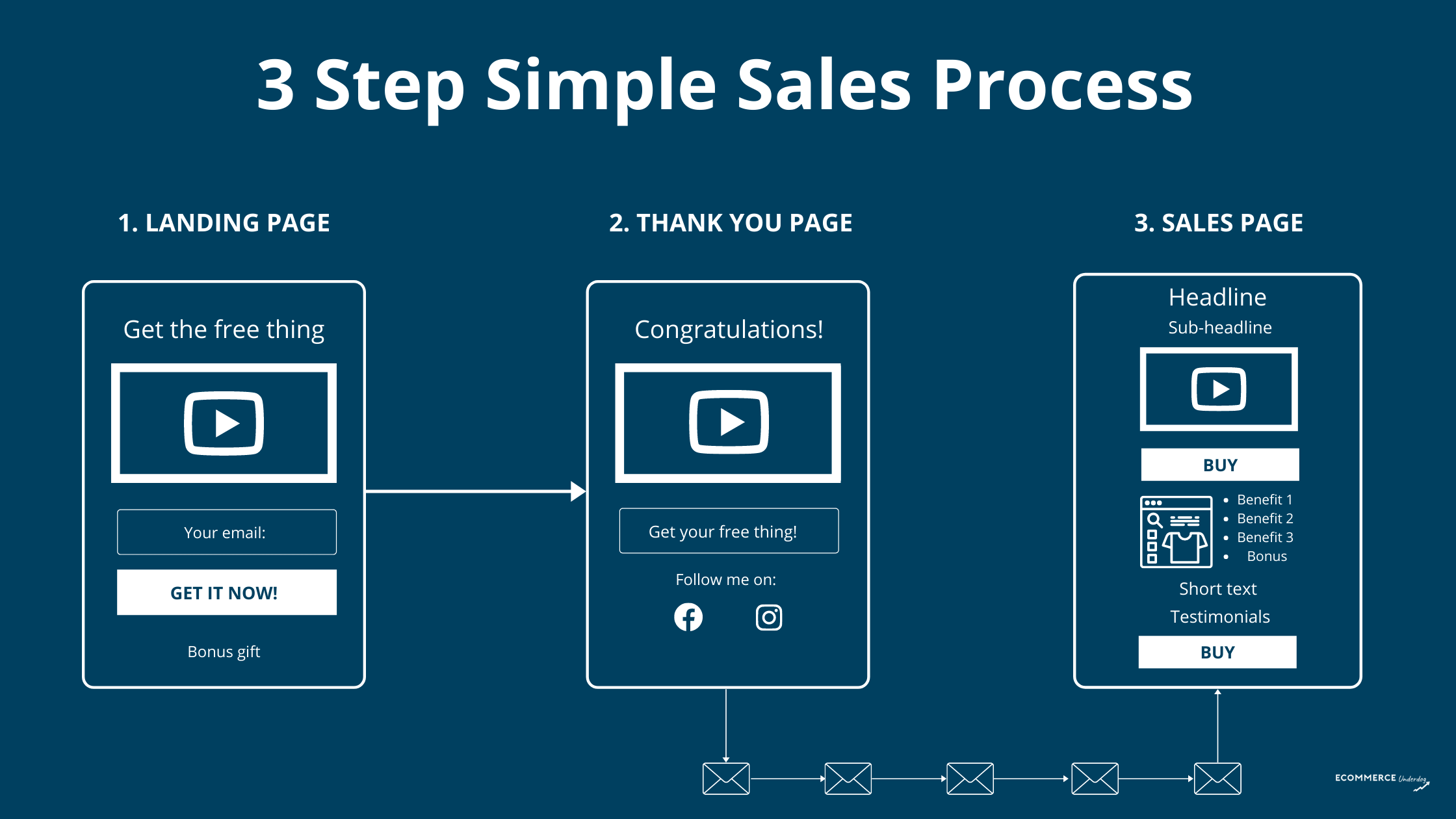 In upcoming blog posts, I will explain each of these 3 phases in detail, so stay tuned ;).
There are so many gurus teaching so many different things, methods, and strategies online, that is easy to get overwhelmed.
But trust me, I've been there and you don't need all that.
What you really need to start gaining traction with your business is to have one good offer and develop a simple sales process that helps you start making sales, time and time again.
And the simpler you make it, the better.
SIMPLE WORKS.
That's it for this one.
Hope you find this blueprint valuable and that you start using it the next time you want to promote and sell something online.
PS. If you need some guidance building a simple sales process like this one, feel free to contact me via email at martin@ecommerceunderdog.com to and I will gladly show the steps you need to follow to build one and what is the tool that I personally use to build mine and the ones for my clients.