Knowing what business model you should focus on or what business suits you is a very common concern a lot of people have when venturing online.
And a totally get it because…
I've been there before and these days there's so much information, books, courses, videos, and influencers that it's easy to get overwhelmed when it comes to building your online business.
On one hand, is extremely helpful to have so much information for free on the internet, however on the other hand it is also the main reason why people cannot focus on one thing long enough to start getting results.
One day you see someone telling you that the new trend is Dropshipping, another day someone tells you to start a Digital Agency, then to start an Amazon FBA store, then you see someone telling you to start with Affiliate Marketing and the other someone tells you to invest in Crypto…
This makes you wonder, "Who is right?"
"What is the right business model for me?"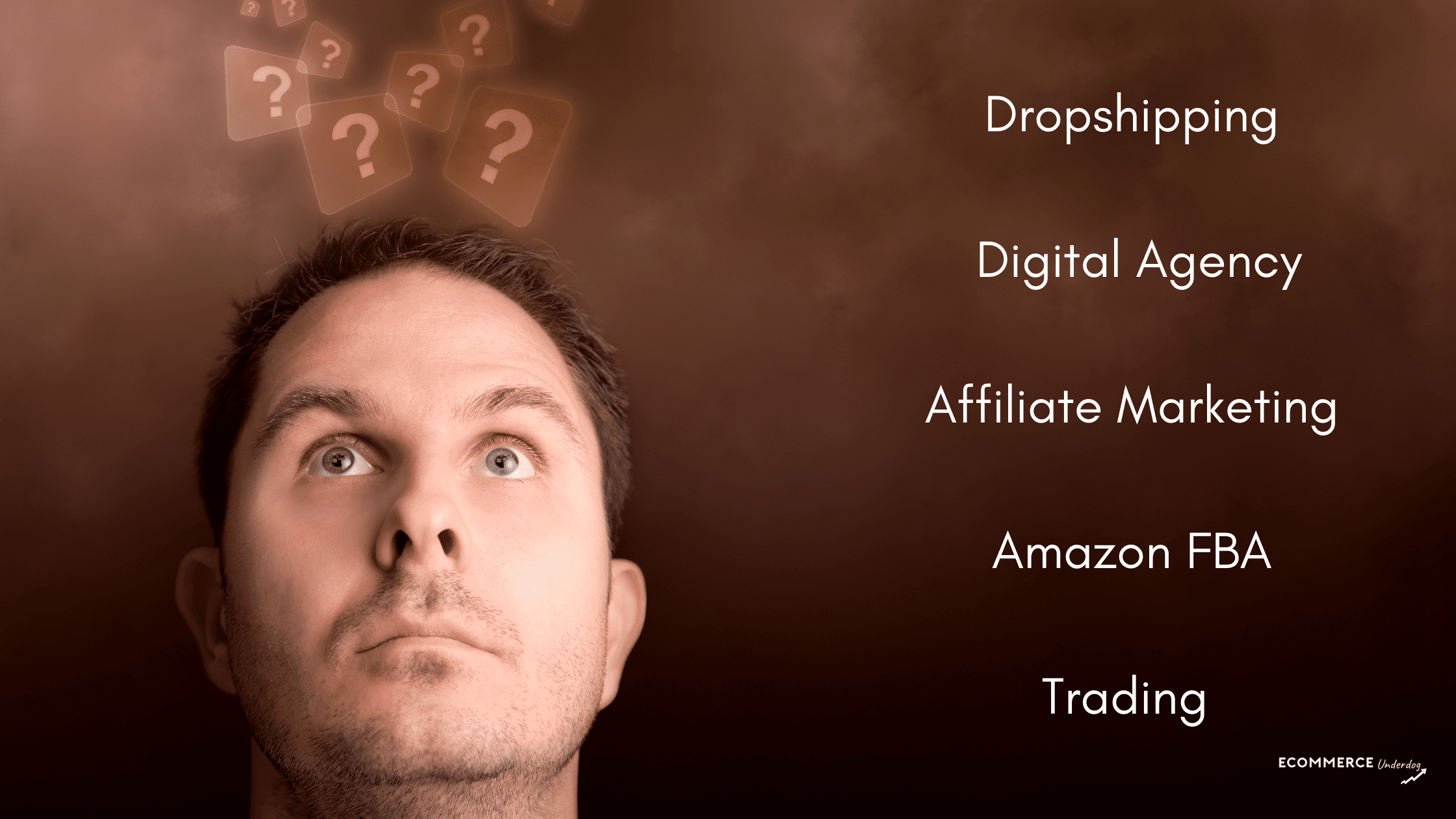 I was wondering the same thing when I was starting out online so, please listen to me out here.
After being in the industry for 3 years I've realized something very important.
If you really want to stop being stuck and start seeing your bank account grow…
You have to stop believing that every new business model will be the game-changer.
You have to stop switching business models and jumping from one thing to another after a few months.
You have to simplify your to-do list and stop doing so many things at the same time.
You have to focus on staying focused on ONE THING for at least 6 months to a year.
There are many different business models and many ways to crush it online.And if done right for a long period of time all of them can work.
Some people are better suited for selling physical products, others are better suited to selling digital products, and others on providing a great service to their clients.
After being in the Internet marketing industry for a while, and trying a couple of different business models including having my own Digital Agency, having a dropshipping store, I've managed to know myself pretty well.
By testing many different business models, I've managed to learn which ones I like the most, and which ones I don't enjoy working on.
For me, this is extremely important, because I believe in the idea of creating a "Lifestyle Business".
A business that allows you to live your "Dream Lifestyle". And not a business that you hate to work on every day.
You can make money in every business. But not every business will allow you to live your dream lifestyle.
I love playing tennis, traveling, spending time with my family, being able to control my time. And more importantly, I love to have peace of mind.
With this in mind, I can now decide to focus on a specific business that adapts to that lifestyle and that I can also scale to $10K/Month.
I personally like:
Selling my own Digital Services
High Ticket Affiliate Marketing
So these days I take the 2 of them and combine them in a way that they all complement each other.
You might be asking yourself,
Ok Martin, all that sounds great, but "WHICH business model should I start with?"
My recommendation for someone who is starting out or for someone who is stuck without knowing what to do is…
To start with a business model that doesn't have so many moving parts. A business where you can put your focus on just a handful of things to get results.
The more moving parts the business has, the harder it is and the more overwhelmed you will get. Makes sense, right?
I believe that a beginner should start with a simple business that has big potential to scale.
For example, affiliate marketing or selling a simple service. Or a combination of both. (Which is what I personally do).
Here's an example of how I combined both of them.
When I switched to this business model last year right at the beginning of the pandemic I decided that I would create a service where I created a simple Funnel for entrepreneurs and business owners. I would charge people $500 for the Funnel.
But at the same time, people would get the Hosting Service (which they needed either way), through my affiliate link.
I got a $100 commission for every person that I referred to the Hosting Service.
By doing this I could make a total per client of $500 (Funnel) + $100 (Hosting commission) = $600
This is just an example of how selling a service and affiliate marketing can complement each other.
The great thing about it is that you can continue adding affiliate offers to your main service if they complement it.
Last year I also made a promo on Black Friday and told people that I would make their Funnel for free if they got the Hosting service through my affiliate link.
I got 2 new clients that way.
I found clients by creating content, messaging 10 people per day on Facebook, and closing them via Zoom.
This is how my Power List looks:
Create and post content mainly videos but also written (takes me around 30 min to create each one)
Help, connect, and message 10 people per day
Invite people to join my private Facebook Group or to join my email list in exchange for something of value to them
Get on calls with prospects
Close clients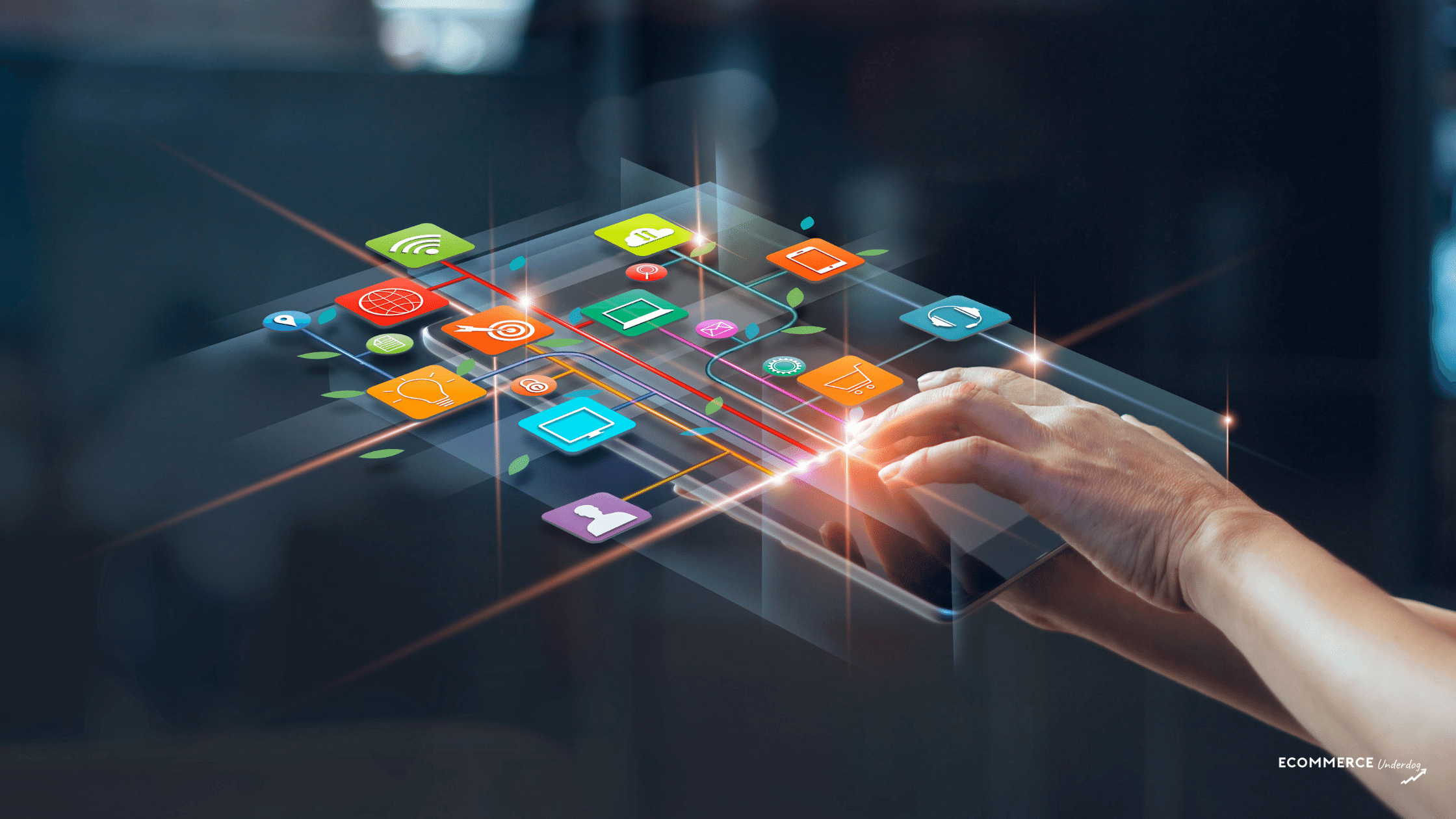 How long will it take me until I start seeing results online?
My goal with this blog post is to help you understand that there's a ton of options that work.
If you resonate with Dropshipping go ALL-IN with it…
If you resonate with a Digital Agency go ALL-IN with it…
If you resonate with Affiliate Marketing, go ALL-IN with it…What is important is that you have to stick to one UNTIL it works. The one that resonates with you the most.
Also, you might think that Affiliate Marketing or building simple Funnels is easy…
It is simple, but not easy.
I faced massive rejection every single day for 4 months until I got my first affiliate sale and another extra 2 months until I landed my first funnel service client.
You will see short-term failure in every business model.
That's almost guaranteed.
You also need to be prepared to not see results in your first year of taking action daily.
Why?
Because if you expect to get results in your first or second month, you will quit after seeing that it's not as easy as you think.
So being mentally bulletproof for 1 full year will allow you to take action consistently without being attached to short-term results, and also you will avoid having fake expectations.